Your 2023 stage act lineup is coming soon!  The Canyon County Fair offers two outdoor stages for a variety of entertaining show options such as hypnotists, magicians, stunt jugglers, reptiles, comedians, folkloric dancing, exotic animals, and more!
Golden Ticket – Unlimited Weekly Ride Wristband – $75
Includes unlimited rides all day, every day of Fair, for one price. Available to purchase online or in Fair Office through July 26.  Does not include Fair admission.  NOT AVAILABLE TO PURCHASE ON-SITE.
Advance Unlimited Ride Wristband – $30
Good for 1 day of unlimited rides. Available to purchase online or at the Fair Office through July 26.  Does not include Fair admission.
On-Site Unlimited Ride Wristband – $40
Good for 1 day of unlimited rides.  Available to purchase during the fair at the Carnival Ticket Box Office.
On-Site Single Ticket – $1
Each ride requires 3-7 tickets per rider.  Available to purchase during the fair at the Carnival Ticket Box Office.
On-Site Ticket Sheet – $20 for 24 tickets
Each ride requires 3-7 tickets per rider.  Available to purchase during the fair at the Carnival Ticket Box Office.
Major Rides: Ferris Wheel, Super Shot, Rock Star, Zipper, Bumper Cars, Tornado, Kite Flyer, Deluxe Sizzler, Silver Streak, Freak Out, Zendar
Family/Kiddie Rides: Carousel, Motorcycles, Go Gator, Safari Train, Mardi Gras, Baha Buggies, Raiders Jungle, Fun Slide, Berry-go-Round, Dizzy Dragon, Roc 'N Tugboat
Thursday, July 27, 2023
7:00 p.m.  |  Fair Building
The Canyon County Fair "Final Drive" is a live selection, parade and celebration of Grand & Reserve Grand Champion Market Lamb, Market Goat, Market Hog & Market Steer animals.
Please join us in celebrating our longstanding heritage in producing Idaho's finest market livestock animals from our 4-H and FFA market livestock show.
L A T I N O   F E S T I V A L
Sunday, July 30, 2023
A day dedicated to Latin culture at the Canyon County Fair. Festivities include folkloric dancing, traditional Aztec and Spanish Flamenco dancing, live mariachi music, and musical performances by a variety of artists.
The day will also include a variety of Latino food to choose from! View Sunday Schedule >
Release of Liability
GENERAL RELEASE OF LIABILITY FOR PRIMARY HEALTH MEDICAL GROUP FUN RUN AT THE CANYON COUNTY FAIR
In consideration of being permitted to participate in Primary Health Fun Run at Canyon County Fair, I agree to assume all risks inherent in participation in such program, whether they are apparent to me or not. I certify that I am in good physical health and fit to participate. I acknowledge that participation carries an inherent risk of injury to my person and damage to my property. I hereby waive and release, for myself and for my heirs and assigns, any and all claims, causes of action, or liabilities which may hereafter accrue against Alliance Medical Group, Canyon County, which is a political subdivision of the State of Idaho, the Canyon County Fair, and any and all elected or appointed officials, administrators, officers, employees, volunteers, agents, insurers and any other individuals or entities affiliated with such persons and/or entities, from any and all civil liability or any and all forms of injury, which may arise as a result of said participation.
Further, I hereby grant full permission to any and all of the foregoing to use any photographs, motion pictures, recordings, or any other record of these events for any legitimate purpose, including commercial advertising, without monetary payment to me.
As the parent/legal guardian of any below-named Participants under the age of 18, in addition to the terms stated above, I accept full responsibility for the care and supervision of listed children during the Primary Health Fun Run at Canyon County Fair.
A G   A C T I V I T I E S
Farmer for A Day: interactive display, teaching kids about farming with hands-on produce baskets to play with, including:
– Apple Orchard – an apple tree, with real apples ready for picking
– Potato Patch – digging in the sand for real potatoes!
– Hen House – stuffed chickens cackle and cluck while kids gather eggs
Corn is Everywhere: three different hands-on activities in this station provide fun ways to learn that corn truly is everywhere in so many of the everyday products we eat and use:
– Corn Plinko Game:  dropping the pucks labeled with corn products delights an educates children as they coach them to fall into matching spaces
– Corn Bag Toss: tossing the corn-product labeled bags into the matching boxes reinforces the message that "corn is everywhere"
– Corn Box:  kids will be entertained as they see, feel and play with the grain and the toy tractors in the corn box
Milk Maker:  Kids and adults get the hands on feel of "milking" a cow with a wooden cut-out approximately 36" high, complete with udder and teats and sound effects!
B A C O N   B U D D I E S
The Canyon County Fair is very excited to have the opportunity to bring the Bacon Buddies® Event back to the 2023 Canyon County Fair.  Bacon Buddies® is an event that was created in hopes to integrate people with intellectual and/or developmental disabilities with 4-H/FFA members, to give these athletes an opportunity that they otherwise would not receive.  During this event, a 4-H or FFA member is paired up with a buddy to exhibit a pig!  This program also allows the next generation of pig farmers to give back to their communities while giving an opportunity to the athletes.
WHERE: Canyon County Fairgrounds Building
SHOW ATTIRE: Closed toe shoes, long pants, and Albertsons Bacon Buddies® T-shirt
ADDITIONAL INFORMATION: There are a variety of activities, lights and sounds at the Canyon County Fair and in the Swine Barn. Please bring any calming or auditory devices necessary to enhance this opportunity for your participant. Parents and/or guests are encouraged to watch the show from the bleachers but will not be allowed in the show ring during the Show.
QUESTIONS? Please email Samantha Ball at samantha@canyoncountyfair.org, or call 208.455.8500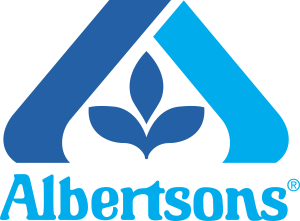 R E A D I N G   P R O G R A M
Open to youth 5-18 years of age.
Must read 5 books from May 1 – July 1.
Will receive one 2023 Canyon County Fair admission pass.
Submit "My Reading Log" to the Canyon County Fair office at 

110 County Fair Ave., Caldwell, ID 83605

.