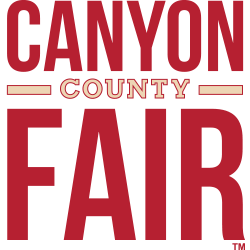 Canyon County Fair to Host 4-H and FFA Exhibits
After many months of deliberating, weighing options, and reflecting on the one-of-a-kind experience that is the Canyon County Fair, the Canyon County Commissioners have come to an operational decision that makes the most sense for our exhibitors, patrons, vendors, and staff. While standard fair operations (concerts, entertainment, carnival, commercial vendors, food concessions and competitive exhibits) will not take place at the 2020 Canyon County Fair, we are working closely with the Canyon County Extension Office and area FFA advisors to offer 4-H and FFA youth the opportunity to exhibit their livestock and static projects and participate in a market livestock sale. The information and schedules for 4-H and FFA exhibits are in progress, with details to follow.
To participate in the Canyon County 4-H & FFA Expo contact:
Canyon County Extension Office
University of Idaho
501 Main Street, Caldwell, Idaho 83606
(208) 459-6003
https://www.uidaho.edu/extension/county/canyon/4-h
Each year, we work hard to provide an unforgettable experience that you and your families can only have on our fairgrounds. We are proud to honor our tradition and heritage and proud of our longstanding presence in Canyon County since 1887. We look forward to continuing the tradition, and we are appreciative of the opportunity to host the 4-H and FFA exhibitor projects at the 2020 Fair. More importantly, we are excited to invite everyone to join us next July in full celebration at the Canyon County Fair 2021!